Children's Dentistry
Family Friendly Care at Mullaloo Dental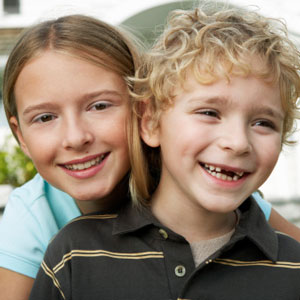 As a father, Dr Steven Cadee (Dentist) understands the unique oral health needs of young children and their families.
Because we are a family-orientated practice, we encourage parents and children alike to schedule their visits with us. Not only can your child access quality preventative and restorative treatment, but everyone can be seen in the same office!
Child Dental Benefits Schedule (CDBS) Accepted
All health funds and CDBS are processed on the spot through HICAPS for immediate rebates. With CDBS, qualified children can receive $1,000 in dental work over the course of two years. This benefit ensures that concerns can be addressed straightaway, before they become painful or more complex to treat.
Dental Care for Children
Our practice offers:
Check and Cleans — As we assess your child's development over time, we also share information to help them develop healthy oral habits that promote a strong smile. Early diagnosis of decay and anatomical concerns limits the side effects on their developing permanent teeth.
Fissure Sealants — Thin protective sealants block cavity-causing bacteria, food and acid from accumulating within the narrow fissures of the back teeth (molars).
Digital X-rays — Early diagnosis of decay and atypical oral development allows us to intercept dental health concerns in a minimally invasive manner.
Extractions — When a tooth is interfering with the overall health of your child's mouth, or it cannot be restored, removing it and placing a space maintainer can prevent infection from spreading to other teeth.
Fillings and Restorations — From small fillings to nerve treatments on abscessed teeth, keeping your child's smile healthy affects everything from their diet to their speech patterns.
Emergency Care — Seeing your child in pain is something that no parent wants to have to go through. Our family dentist is available for same-day care.
Want to Learn More?
Families have been coming to us for over 25 years. Our gentle, relaxed atmosphere is one where patients of all ages can feel at ease. We invite you to schedule your child or family's next appointment with us today!
CONTACT US

Children's Dentist Mullaloo, Kallaroo, Ocean Reef, Hillarys WA | 08 9307 6055