Our Services
Care Available at Mullaloo Dental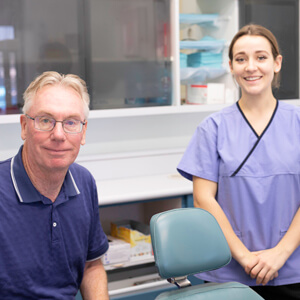 Since 1995, Dr Steven Cadee (Dentist) has provided patient-driven oral health care to individuals of every age.
Our family-orientated practice is committed to focusing on your priorities first, rather than our own. We believe that high-quality dental care is only possible when there is a mutual trust between yourself and our dental team.
Services We Offer
General Dentistry — Your oral health concerns are always our top priority. From general treatments and preventative appointments to children's dentistry and wisdom tooth removal, we offer convenient and comprehensive care in a family-friendly environment.
Cosmetic Dental Treatments — Have you been considering a smile makeover? We can tailor a care plan that combines aesthetic services such as teeth whitening, porcelain veneers and many others to give you the look you've been searching for.
Book Your First Consultation
During your appointment, Dr Cadee will discuss what treatments or therapies are available to correct your specific dental concern. You'll be given an itemised care plan that outlines the specific procedures and appointments necessary.
We accept all health funds (including CDBS and Medicaid).  Contact us today for more information!

Mullaloo Dental | 08 9307 6055