Gentle Root Canals
Endodontic Therapy at Mullaloo Dental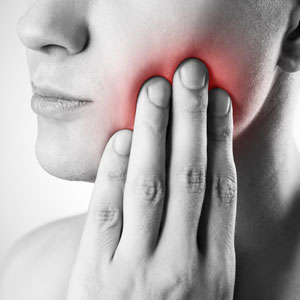 When you have a cavity, the best treatment is to remove the decaying tooth surface and place a small filling. But when damage is severe enough that the infection reaches into the nerve chamber of the tooth, the only way to preserve your teeth is to have a root canal.
Fortunately, modern root canal treatments are very common and comfortable. Dr Steven Cadee (Dentist) puts our patients' needs and concerns first at all times. Not only will he answer all of the questions that you have related to endodontic therapy, but he'll also take added steps to prevent discomfort during your procedure.
Do I Need a Root Canal?
Here are a few different reasons why it may be best to treat your tooth endodontically instead of immediately repairing it with a crown or filling:
Large cracks or cavities
An old, large, leaky filling
Swelling and drainage at the tip of the root (abscess)
Severe pain and hypersensitivity
Although we prefer conservative treatments when at all possible, a root canal is the only option available that allows us to preserve a badly damaged tooth instead of having to extract it.
Treating an Abscessed Tooth
Dental abscesses can range from extremely painful to completely asymptomatic; pain should never be the determining factor as to whether you should avoid getting a root canal.
When the nerve of a tooth is infected, it begins to swell. The inflammation inside of a tooth causes pressure and usually a fistula (small pimple) along the gums, near the root. Sometimes, a bad taste will accompany the infection.
To treat the abscess, we numb the tooth and remove the infected nerve. Then, the empty chamber is cleaned and sealed off. Finally, a protective crown is placed over the tooth so that the brittle enamel doesn't fracture during everyday use.
Schedule Your Consultation Today
If you suspect that you may need a root canal or want a second opinion about your treatment plan, we invite you to schedule an exam and X-ray with Dr Cadee. His honest approach to patient-centred care is one that will put your mind at ease!

Root Canal Mullaloo, Kallaroo, Ocean Reef, Hillarys WA | 08 9307 6055