Preventative Dental Care
Preventing Gum Disease in Mullaloo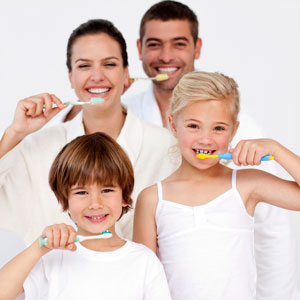 Most dental diseases are preventable. Dr Steven Cadee (Dentist), along with our hygienist and dental health therapist, are committed to helping you and your family enjoy the healthiest teeth possible for years to come.
The Importance of Good Oral Hygiene
Your oral health is a reflection of your overall wellness. Many people do not realize that active gum disease can significantly increase their risk of concerns such as pneumonia, diabetes, stroke, heart attack and pregnancy complications.
By eliminating gum infections, you can strengthen your immune system and better address other underlying health conditions.
Preventative and Hygiene Services
Dental Exams — Dr Cadee will evaluate your existing dental restorations, the integrity of your teeth and other factors that influence your total oral health.
Scale and Clean — Preventative cleanings lift away calcified bacteria that accumulates between brushing and flossing sessions at home.
Periodontal Disease Screening — We measure six key areas around each tooth to pinpoint bone loss and gum detachment.
Oral Cancer Screening — Extremely aggressive, oral cancer is best treated when diagnosed early. Please make us aware of any sores or lumps that have been present for longer than two weeks.
Gum Disease Treatment — Therapeutic scaling and root planing treats areas of active periodontal disease, providing you with a chance to maintain your current oral health and reduce your risk of tooth and bone loss.
Oral Hygiene Instruction — Discover new ways to clean hard-to-reach areas and under the gums where periodontal disease is more likely to start.
Fluoride and Sealants — Individuals who are more likely to develop cavities can reduce their risk by strengthening and protecting their enamel with these non-invasive treatments.
Schedule Your Check and Clean
Even people with extremely healthy teeth and gums should schedule a preventative appointment at least every six months. These frequent checks and cleans allow us to screen for symptoms of disease as early as possible, often in times where the conditions can be reversed.
If you or your family are due for a scale and clean, we invite you to contact us today for an appointment!

Preventive Dentistry Mullaloo, Kallaroo, Ocean Reef, Hillarys WA | 08 9307 6055